Used Car Dealers in Saint Paul, MN
Established in 1977, Amiri Auto Sales, Inc. is a used car dealership located in Saint Paul, MN. Stop by to experience personalized service from a team that genuinely cares about your satisfaction. Whether you're buying a new-to-you vehicle or need repairs for your current ride, we offer best-in-class service at the best prices in town! Contact us today to inquire about service or stop by our lot to browse our inventory of used cars.
Your Car Dealership & Auto Shop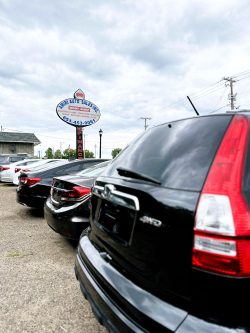 Transportation is an important part of most people's everyday lives. That starts with a reliable vehicle that can get you to wherever you need to go: Work, school, home and beyond. At Amiri Auto Sales, Inc., we know a car is more than just a car—it's part of your life. That's why we endeavor to sell only the best late-model used cars in Ramsey County, MN.
Customers come to us when they need a car because they know we'll take the time to help them find the perfect late-model car or SUV for their needs. We sit down with you to discuss your needs, budget, features and vehicle information. By the time you drive off our lot, you'll feel completely confident and happy with your purchase—we guarantee it! And, because our selection of used vehicles is always getting bigger, we've got even more options for you to choose from, regardless of what you're looking for.
Beyond selling vehicles, car dealerships such as ours in Saint Paul, West Saint Paul, and Dakota County, MN double as your destination for bodywork and mechanical services. We can repair accident damage, paint your vehicle and take care of minor repairs and maintenance. We'll help you keep your vehicle running, so you always have reliable transportation. Let us live up to the reputation we've worked so hard to earn over the years! Stop by our lot today and let us help you leave with a vehicle that looks great, drives well and gets you everywhere you need to go safely.
We're a second-generation, family-owned and -operated business. We've been selling and repairing vehicles since 1977.
Our used car lots have a great selection of late-model vehicles. Best of all, it's always growing and changing. Stop by and see what we have to offer you!
Our primary service capabilities focus on bodywork. If you've been in an accident or have a classic car, we'll take care of refurbishment or renovation.
For all auto repairs, we take before and after pictures so you can see all the work we do. It's a great way to see exactly what you're getting from our auto shop!
We're a Better Business Bureau (BBB) accredited business and are proud to maintain a superior reputation with our customers.
Visit Our Lot Today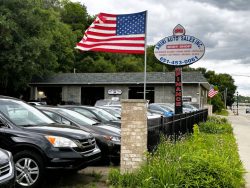 Looking for a new daily driver? Need bodywork on your vehicle? Our used car sale dealer offers both and are determined to see you drive away in a vehicle that's safe and reliable. Stop by today!
Offering automotive services and auto sales since 1977 to the following areas:
Dakota County, MN
Ramsey County, MN
Washington County, MN
And Beyond!